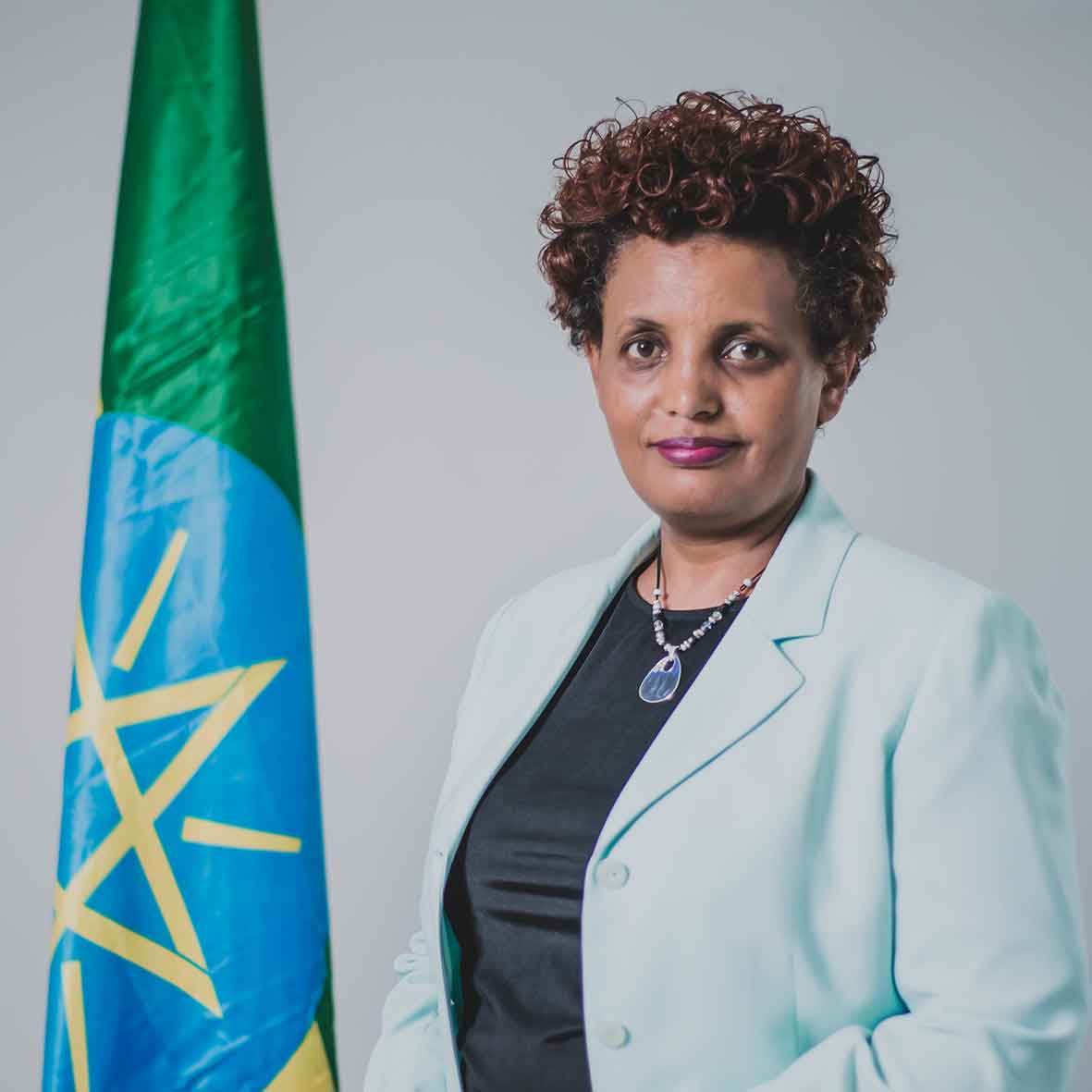 Birtukan Midekssa
---
Birtukan Midekssa, the Chairperson of the National Election Board of Ethiopia, was born in Addis Ababa in 1974. After receiving her first degree in law from Addis Ababa University, she worked as a judge in the Federal Court. She later left the justice sector due to the government executive body's interference in the judiciary system. In 2004, she joined the political realm and became the first female leader of a political party. After Birtukan's party won most of the seats in parliament during the May 2005 elections, the results were disputed and Birtukan was arrested. In 2006, she was given a life sentence.
In the United States, where she had been living in exile after her release, Birtukan was a fellow at the National Endowment for Democracy. She studied about the major challenges of democracy in Ethiopia during her time as a research fellow of the "Scholars at Risk" program at Harvard University. After seven years of exile, she returned to Ethiopia in 2019 and was sworn in to lead the National Election Board of Ethiopia by the House of People's Representatives.  She is currently the Chairperson of the National Electoral Board of Ethiopia.
In addition to her undergraduate law degree from the University of Addis Ababa, Birtukan Mideksa earned her second degree in Public Administration from the Kennedy School of Government at Harvard University.